Municipal ordinances may provide additional defenses for construction professionals where state law does not provide sufficient protection for Colorado's builders. Colorado state law can be a minefield of potential liability for construction professionals. Even though the state legislature has stated that it must "recognize that Construction defect laws are an existing policy issue that many developers indicate adds to for-sale costs," the legislature has remained hesitant to provide any meaningful protection from construction defect claims, resulting in almost unlimited exposure for Colorado's construction professionals.
Given this background of state laws that do not go far enough in protecting Colorado's construction professionals, it may be fruitful to review municipal ordinances for new defenses and to temper state law developments applicable to construction defect claims. This is an area of law that is only just developing in Colorado. In fact, the ordinances discussed in this article were only passed in the last two years with many cities only adopting the present versions of the ordinances in 2021. The two model ordinances discussed below are potentially helpful in three ways. The first model ordinance gives construction professionals a right to repair defects in the multi-family construction and in the common interest community context. The second model ordinance is helpful in two ways. First, it establishes that homeowners associations may not unilaterally circumvent ADR protections included in the original declarations for such communities.[1] Second, the ordinance reduces the risk that strict liability will be imposed on a construction professional where a building code is violated.
1. Model Ordinance One: Durango, Colorado Code of Ordinances Sec. 6-151, et seq. – Builders have a right to repair alleged construction defects in common interest communities and multi-family construction claims.
Unlike the Colorado Construction Defect Action Reform Act, C.R.S. § 13-20-801, et seq. ("CDARA"), which only gives contractors the right to offera repair but does not give the contractor the right to make repairs, the Durango Code of Ordinances Sec. 6-151, et seq., gives construction professionals the actual right to repair alleged construction defects in a "unit in a condominium or in a multi-family building in a common interest community." The ordinance contains notice requirements akin to the CDARA notice of claim procedures with which a builder must comply. If the construction professional adheres to the notice provisions, the ordinance states: "If the builder elects to repair the construction defect, it has the right to do so and the claimant may not, directly or indirectly, impair, impede or prohibit the builder from making repairs." A claimant may still bring a claim after repairs are completed but only if it "believe[s] in good faith that the repairs made do not resolve the construction defects." A construction professional should consult with an attorney before electing to invoke this right to repair since the performance of repairs could renew the statute of limitations and repose periods if the repairs are later found to be defective as claimants will argue that the statute of limitations and repose periods start anew, at least as to the repairs, and that they run from the date of the repairs rather than from the original construction of the condition and because the ordinance imposes of two-year warranty on repairs. A construction professional wishing to avail itself of the right to repair afforded by the ordinance should also consult with an attorney to discuss the potential negative implications to its insurance coverage caused by the performance of repairs.
Durango is not the only municipality that adopted a right to repair in the multi-family context. Wheat Ridge, Aurora, Broomfield, Centennial, Lone Tree, and Commerce City all have similar ordinances and others may follow suit. This right to repair in multi-family construction and common interest communities is a trend of which to be aware on a statewide basis given that this model ordinance only began showing up in municipal codes over the past two years.
2. Model Statute Type Two: Denver, Colorado Code of Ordinances Sec. 10.204 – Unilateral amendments to declarations in common interest communities seeking to modify or eliminate an HOA's ADR obligations are unenforceable.
Denver Ordinance Sec. 10.204 is a straightforward ordinance that renders any unilateral attempt by a homeowners' association to alter a declaration to modify or eliminate its ADR obligations unenforceable if the original declaration prohibited such alterations.[2] Thus, if a declaration includes a binding and unalterable requirement that construction defect claims must be submitted to ADR, the Denver ordinance gives effect to the provision in the declaration and prohibits HOAs from shirking their ADR obligation. To ensure enforceability, the ordinance even includes pre-approved language to be included in a declaration:
The terms and provisions of the Declaration requiring alternative dispute resolution for construction defect claims inure to the benefit of Declarant, are enforceable by Declarant and shall not ever be amended without the written consent of Declarant and without regard to whether Declarant owns any portion of the Real Estate at the time of such amendment. BY TAKING TITLE TO A UNIT, DECLARATION REQUIRING ALTERNATIVE DISPUTE RESOLUTION OF CONSTRUCTION DEFECT CLAIMS ARE A SIGNIFICANT INDUCEMENT TO THE DECLARANT'S WILLINGNESS TO DEVELOP AND SELL THE UNITS AND THAT IN THE ABSENCE OF THE ALTERNATIVE DISPUTE RESOLUTION PROVISIONS CONTAINED IN THE DECLARATION, DECLARANT WOULD HAVE BEEN UNABLE AND UNWILLING TO DEVELOP AND SELL THE UNITS FOR THE PRICES PAID BY THE ORIGINAL PURCHASERS.
Denver, Colorado Code of Ordinances Sec. 10.204(1) (emphasis in original).
Developers wishing to enforce an ADR provision in a declaration should begin including language like the proposed language above if they have not already.
3. Model Statute Type Two (Part Two): Denver, Colorado Code of Ordinances Sec. 10.202 – Code violations not an independent basis for construction defect claims or negligence per se claims, nor may courts impose strict liability for a code violation.
The same ordinance discussed in Section 2, above, also expressly states that a violation of certain specified city building codes "or a failure to substantially comply with any such code may not be used to support or prove any construction defect claim, regardless of the statutory or common law theory under which the claim is asserted." There is an exception when a homeowner can show that the non-conformance with the code resulted in: (1) actual damage to real or personal property; (2) actual loss of the use of real or personal property; (3) bodily injury or wrongful death; or (4) a risk of bodily injury or death to, or a threat to the life, health, or safety of, the occupants of residential real property.
The ordinance states definitively that: "Under no circumstances shall a violation of any city building code [as set out elsewhere in the city ordinances], or a failure to substantially comply with any such code, support or prove a construction defect claim based upon a theory of strict liability, or under the common law doctrine of negligence per se." Where members of the plaintiffs' bar regularly use certain Colorado case law, interpreting state law, to assert that builders are essentially subject to strict liability for violations of the building code, ordinances such as this one could be a valuable tool to rebut claims alleging strict liability and may force plaintiffs to fully prove their claim as they would have to with any claim for allegedly negligent construction. Parker, Fort Collins, and Westminster have already passed similar ordinances. As with the right to repair ordinances, these ordinances were only enacted over the past two years and lend support to the notion that municipal ordinances are a rapidly changing source of construction defect law.
Conclusion
While there is not yet a large body of municipal construction defect law on which defense attorneys can rely, and while we have yet to see cases challenging the application of local ordinances based on preemption by state law, recent developments in municipal law are encouraging and warrant continued review as local jurisdictions take part in the regulation of construction defect claims. Where so many of the local jurisdictions discussed in this article have only adopted their construction defect ordinances in the past two years, it is reasonable
to conclude that more local jurisdictions may adopt useful regulations moving forward and construction defect attorneys should continue to monitor legal developments at the local level.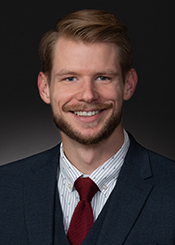 For additional information regarding local construction defect ordinances and their potential benefit to Colorado's construction professionals, you can reach Ricky Nolen by e-mail at
nolen@hhmrlaw.com
or by telephone at (303) 653-0042.
---
[1] This is a codification of the Colorado Supreme Court decision in Vallagio at Inverness Residential Condo. Ass'n v. Metro. Homes, Inc., 395 P.3d 788 (Colo. 2017), which may remain in effect even if Vallagio were to be overturned.
[2] This also is a local codification of the Vallagio decision, which may remain in force should the Colorado Supreme Court later overrule Vallagio.