While I have not performed exhaustive research into the origin of anti-concurrent causation ("ACC") endorsements on insurance policies, or how or when they migrated from first-party property policies to commercial general liability ("CGL") policies, they have done so.  The result for Colorado's construction professionals may rear its ugly head as an unwelcome and surprise outright declination of coverage for construction defect claims.
ACC endorsements state that if there are two causes of damage: one of which is covered by a policy and one of which is not, the carrier can invoke the ACC endorsement to disclaim coverage for all of the damage.  An exemplar ACC endorsement is ISO Form CG 21 67, entitled "Fungi or Bacteria Exclusion."  The pertinent language of the endorsement reads:
This insurance does not apply to:
*          *          *
"Bodily injury" or "property damage" which would not have occurred, in whole or in part, but for the actual, alleged or threatened inhalation of, ingestion of, contact with, exposure to, existence of, or presence of, any "fungi" or bacteria on or within a building or structure, including its contents, regardless of whether any other cause, event, material or product contributed concurrently or in any sequence to such injury or damage.  (Emphasis added)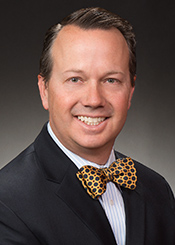 You can read the remainder of the article on the Colorado Builder Magazine website.
You can reach Dave McLain by telephone at (303) 987-9813 or by e-mail at mclain@hhmrlaw.com should you wish to discuss the potential impact of anti-concurrent causation endorsements in commercial general liability insurance policies or construction law in Colorado.